If you are interested in taking a private lesson, please send me an email or call me directly. This information can be found in the Contacts section of this site.
I regularly teach in Geneva, Lausanne and Fribourg.


2017-18 MASTERCLASSES
Masterclasses in Berlin, Bremen, Baiersbronn, Darmstadt and Essen (Germany), Lyon and Paris (France), Fribourg, Lausanne and Geneva (Switzerland), Italy and Montenegro. For an updated schedule, please click here for more information.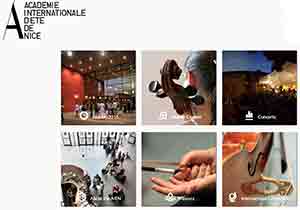 I will be teaching from August 5 - 12, 2018 at the Nice Summer Academy.
For information and registration

Professor Cornelius Reid
Based upon my years of study with the pedagogue Cornelius Reid, my teaching is geared towards helping students understand the function of the voice and discovering which tools each individual singer can use to reveal their unknown potential.
Working towards an ideal of balance of registers, purity of vowel tone and the capacity to sing from pianissimo to fortissimo, the singer is able to attain freedom in musical expression.
Read More